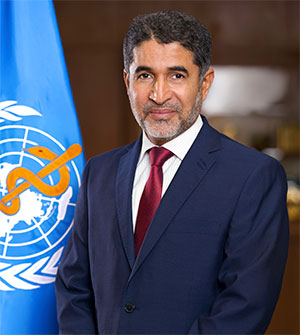 7 September 2018 – The scale of human suffering and health needs in Yemen today is unprecedented. An entire country and its health infrastructure has been brought to its knees. People who have survived more than three and a half years of war now find themselves facing additional threats of hunger and disease.
Malnourished mothers are unable to breastfeed their equally malnourished babies. Parents have lost their children as entire families are afflicted by cholera and repeatedly infected with other diseases. People thrown into extreme poverty due to the war are unable to buy food for their families, with some families living only on bread for sustenance. As the Yemeni Riyal continues to plummet, poor families who could afford very little, will be left with nothing.
While medical care is free in public health facilities, many Yemenis can barely afford the cost of public transport to get to these facilities, and families are forced to sell all their belongings to buy medicines. Health care workers have not received their salaries in two years.
The need for our lifesaving work in Yemen has never been greater.
Despite serious challenges impeding our response, our commitment to saving lives in Yemen continues. We are providing hospitals with fuel, safe water, medicines and ambulances to keep them functioning. We are supporting centres for the treatment of cholera and other diseases, as well as supporting therapeutic feeding centres for severely malnourished children suffering from medical complications. And we are making sure health staff continue to report to work by providing rapid response teams, mobile medical teams in hard-to-reach areas, and public health and surgical teams in priority hospitals with incentives.
This year alone, we have been able to reach an estimated 8.7 million people with health aid. But there are many more we are unable to reach due to the insecurity, or who are unable to find the right medicines or specialized care. People in Yemen are dying today not just because of the bullets and bombs, but because they are unable to receive the medical care they need to stay alive.
We cannot allow ourselves to be sensitized into accepting this situation as the norm. Humanitarian laws protecting civilians, hospitals, health staff and patients must be respected by all parties. Unrestricted passage of medicines and medical supplies into all parts of the country must be granted. The people of Yemen need immediate and unrestricted access to lifesaving health care, and they need it now more than ever before.