» Meetings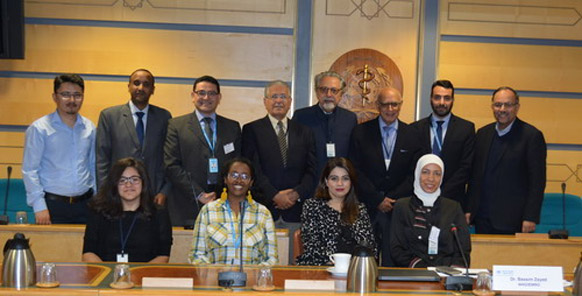 Annual meeting of the Eastern Mediterranean Research Ethics Review Committee
November 2019 – Committee members meet annually for strategic planning and to ensure compliance of health research in the Region with WHO policies and international guidelines for research on human subjects. The meeting reviewed progress on the recommendations of the previous meeting in 2018, planned the Committee's work for the new biennium (2020–2021), and discussed upcoming regional bioethics summits and new challenges for the ethics of health research.
---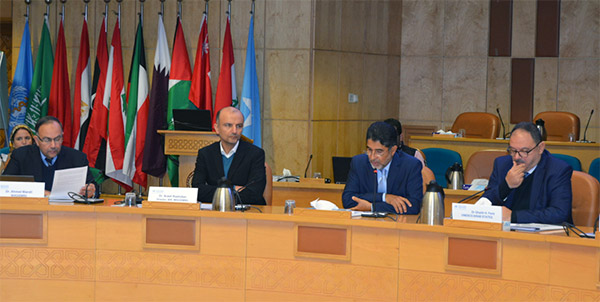 Eastern Mediterranean/Arab States regional summit of national ethics and bioethics committees
December 2019 – Dr Ahmed Al-Mandhari, WHO Regional Director for the Eastern Mediterranean and Dr Ghaith Fariz, Director of the UNESCO Regional Bureau for Sciences in the Arab States inaugurated the "Second Eastern Mediterranean/Arab States Regional Summit of National Ethics and Bioethics Committees" which was held in Cairo, Egypt, on 15‒16 December 2019. Participants attended from Djibouti, Egypt, Iran (Islamic Republic of), Iraq, Jordan, Kuwait, Lebanon, Libya, Oman, Palestine, Pakistan (via Skype), Saudi Arabia, Syrian Arab Republic, Tunisia and Yemen.
---
British University in Egypt's conference on "Biomedicine and bioethics: contemporary, international and regional perspectives"
The Faculty of Law, British University in Egypt, organized a conference on biomedicine and bioethics on 3 November 2019, in response to the increasing attention of the international legal community to the scheme of natural sciences. Topics included the myth of human species improvement, international doctrines on biomedicine and bioethics and the position of Islamic jurisprudence towards the challenges of biomedicine (fiqh).