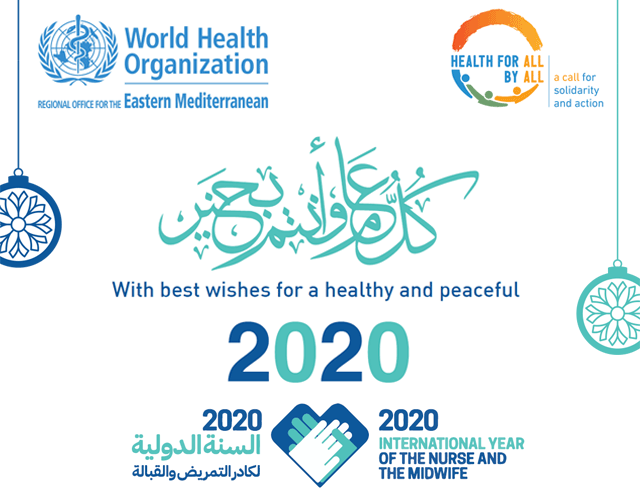 End of year message from Dr Ahmed Al-Mandhari, WHO Regional Director for the Eastern Mediterranean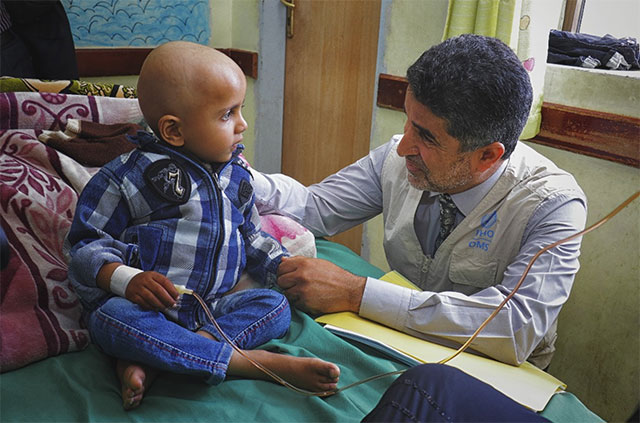 Working together for greater health impact in our countries
As we conclude 2019, I take this opportunity to extend my gratitude to Member States, partners, and colleagues, for their dedicated support and collective efforts for achieving our regional vision of Health for All by All.
Our Region faces many challenges and emergencies but success is possible even in the most difficult circumstances. Already, our countries are achieving in many different areas of public health.
I have been deeply moved by what I have seen in my visits to all countries of the Region in my first full year in the office: incredible, inspiring examples of hard work, resilience and hope.
In 2019, we have made great progress in our four regional strategic priorities.
Expanding universal health coverage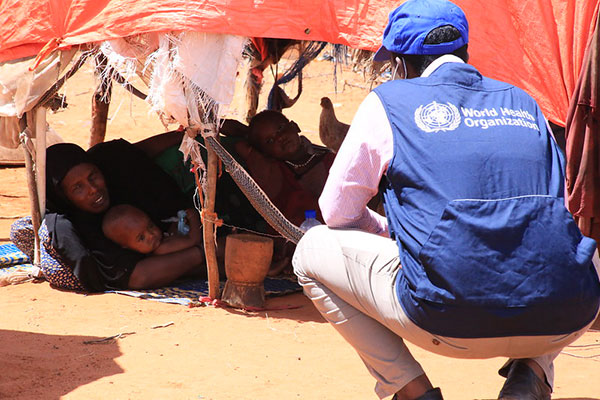 In 2019, we continued to support Member States in expanding universal health coverage (UHC) through a variety of programmes, from combating the deadly threat of infectious diseases to ensuring the availability of a well-trained health workforce, and from improving evidence-based policy-making to reforming hospitals and health systems.
As a key initiative in 2019, we developed a regional UHC priority health benefits package. We have also used UHC as a platform for partnership, establishing a new UHC Parliamentary Forum for more advocacy. In collaboration with UNICEF, the Bill and Melinda Gates Foundation and WONCA, we have launched the Primary Health Care Measurement and Improvement Initiative (PHCMI) to track progress on primary health care (PHC) in the Region.
2020 is the International Year of the Nurse and the Midwife. Let us use the momentum of this campaign to focus on the health workforce, which is an area of growing need in our Region and beyond.
Thanks to coordinated and sustained action at country level with many partners, we are making progress in tackling communicable diseases through effective interventions such as immunization and other preventive measures and strategies. In 2019, Bahrain, Oman and the Islamic Republic of Iran eliminated measles and rubella. And – perhaps most impressively – Yemen eliminated lymphatic filariasis, despite the challenges they are facing.
Combating noncommunicable diseases (NCDs) and mental health disorders remains an urgent priority for the Region, where the death toll from these is projected to rise to more than 3.8 million by 2030.
We also continued to fight tobacco use as a major risk factor and cause of NCDs. A recent success saw Saudi Arabia adopting plain packaging, making it the first country in the Region to do so, while Bahrain, Saudi Arabia and United Arab Emirates started implementing tobacco excise taxes.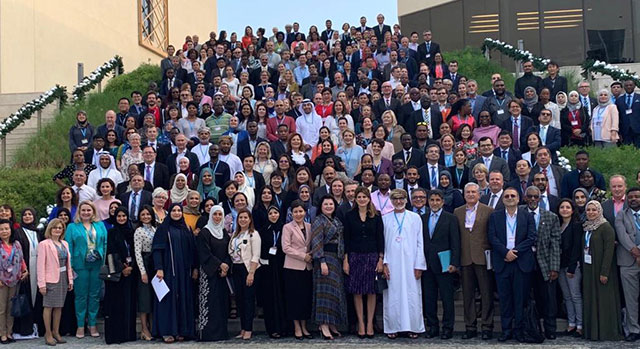 In December 2019, our Region hosted the WHO Global Meeting to Accelerate Progress on SDG Target 3.4 on NCDs and Mental Health in Muscat, Oman. The meeting brought together health leaders and experts, state and non-state actors, partners, youth groups and civil society to synergize efforts to decrease suffering from chronic diseases.
Addressing health emergencies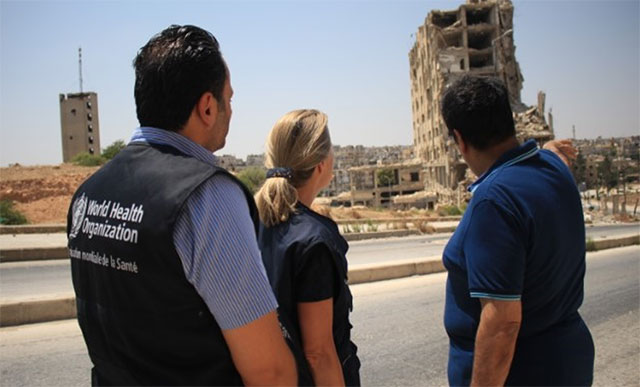 More than 70 million people in the Region need humanitarian assistance and we also host the largest number of forcibly displaced people.
Despite all these challenges, we are making real impact at country level in collaboration with our partners. As an example, in Yemen, over 85% of children with severe acute malnutrition have been cured. In Palestine, a new trauma referral pathway that WHO helped to establish has saved up to 1700 lives. And our logistics hub in Dubai has been a game changer in rapidly distributing life-saving medicines, supplies and equipment across three WHO regions.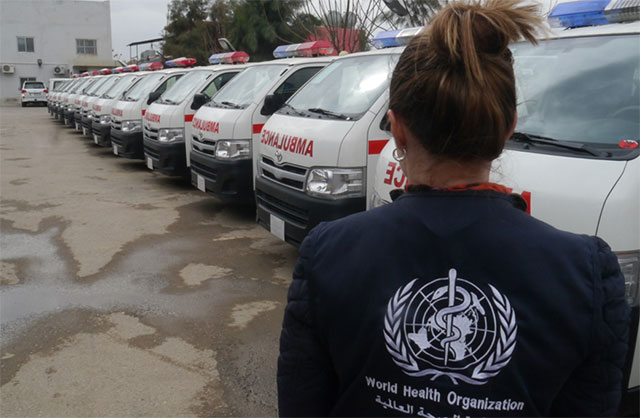 The global spread of polio remains a Public Health Emergency of International Concern, particularly in two countries of our Region: Afghanistan and Pakistan. Though we have faced some setbacks this year with more cases reported, we have redoubled our efforts and are fully committed to polio eradication and getting the job done. For good.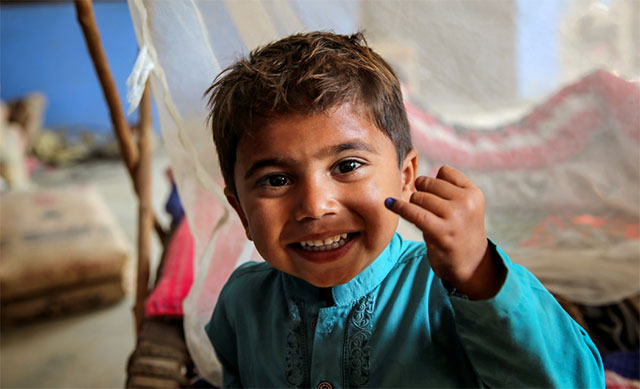 Promoting healthier populations
Promoting good health practices and addressing the risk factors and underlying determinants of ill health is a high priority for our Region.
In 2019, we launched the first WHO Commission on Social Determinants of Health in the Region. The year also saw the first meeting of the regional Forum for Road Safety Legislators so that policy-makers can continue to support each other and share best practice.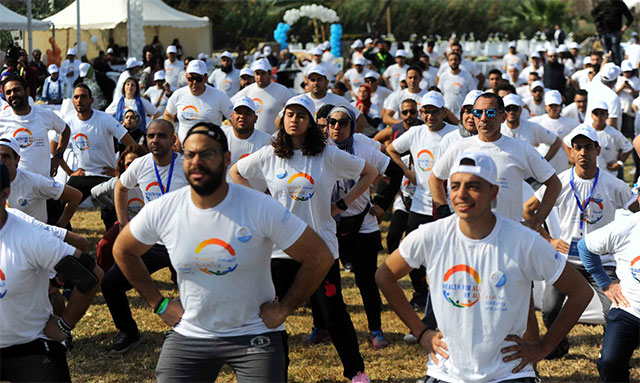 We also further expanded the network of WHO Healthy Cities in the Region and promoted physical activity through the many "Walk the Talk" events that took place across the Region.
Making transformative changes in WHO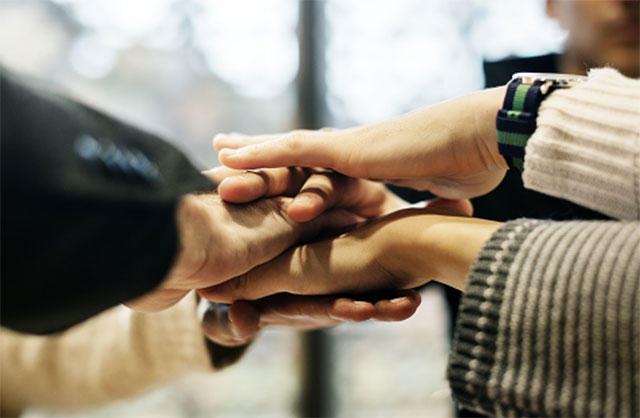 Our fourth regional strategic priority is to transform WHO itself, to make sure that we are best placed to support our Member States and maximize our positive impact where it counts – on the ground.
We have now almost completed the functional review of WHO operations in our country offices. In order to better position WHO to play a leading role in health in the Region, we have also established a new department to strengthen our strategic communications and partnerships capacity.
But transforming WHO is not just a matter of changing our structures; it also means changing our culture and the way we work. So we eagerly embraced the new WHO Values Charter and are streamlining our global and regional activities to serve as "One WHO".
And in 2019, we recruited more interns and fellows from our Region and beyond than ever before, to bring fresh perspectives to our Organization and give tomorrow's health leaders a head start.
Health For All By All: A Call for Solidarity and Action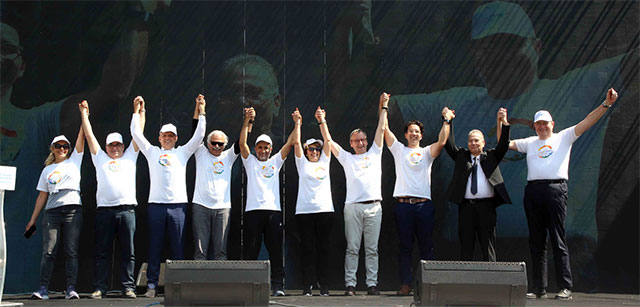 As the year concludes, I would like to recall a memorable event, when we marked World Health Day 2019 on the bank of the beautiful river Nile in Cairo, Egypt. I was overwhelmed with the spirit of solidarity, partnership and action for health. This is the spirit we shall uphold as we start a new year and a new decade.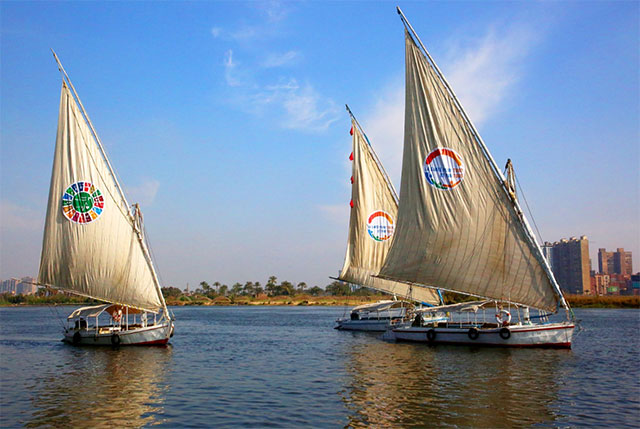 I would like to offer my sincere and warmest wishes for a healthy, happy and blessed holiday season and New Year.
I look forward to another great year of WHO in Action in 2020.