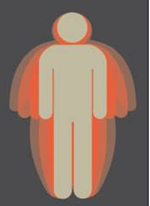 Diabetes mellitus (diabetes) is a chronic disease, which occurs when the pancreas does not produce enough insulin, or when the body cannot effectively use the insulin it produces. This leads to an increased concentration of glucose in the blood (hyperglycaemia).
Type 1 diabetes (previously known as insulin-dependent or childhood-onset diabetes) is characterized by a lack of insulin production. Type 2 diabetes (formerly called non-insulin-dependent or adult-onset diabetes) is caused by the body's ineffective use of insulin. It often results from excess body weight and physical inactivity.
Diabetes is highly prevalent among both sexes in Member States of the WHO Eastern Mediterranean Region. Its prevalence in countries ranges from 3.5% to 30%. Six of the 10 countries with the highest prevalence of diabetes in the world are from the Region: Bahrain, Kuwait, Lebanon, Oman, Saudi Arabia and United Arab Emirates. 
By 2025, the number of people with diabetes is expected to more than double in the WHO Africa, Eastern Mediterranean and South-East Asia regions. Moreover, many countries in the Region are now reporting the onset of type 2 diabetes at an increasingly young age. This is due to increasingly sedentary lifestyles, higher life expectancy and obesity. High blood pressure and cardiovascular diseases are also on the rise.